At American Pediatric Dental Group, we prioritize the oral health of your children from infancy through adolescence. Our team of dedicated professionals offers a wide range of pediatric dental services designed to maintain healthy smiles and foster a lifetime of excellent dental hygiene habits. From the routine to the complex, we're dedicated to providing comprehensive, patient-centered dental care that caters to the unique needs of children. Reach out to us today to set up an appointment and ensure your child's journey to lifelong oral health. 
Preventive care is the cornerstone of pediatric dentistry. It includes routine dental exams, professional teeth cleanings, and dental sealants. Regular check-ups allow our dentists to detect potential problems early, saving your child from future discomfort and more extensive treatments. Dental sealants provide a protective barrier for the chewing surfaces of teeth, significantly reducing the risk of cavities. Fluoride treatments are also part of preventive care, fortifying the tooth enamel and preventing decay. 
When dental issues occur, restorative treatments help to return your child's smile to health and vibrancy. Fillings are used to repair cavities and prevent further tooth decay.

Pediatric crowns may be recommended for severely decayed baby teeth, preserving tooth structure and ensuring proper spacing for the developing adult teeth. In some cases, pediatric root canal therapy (pulpotomy) may be needed to treat a tooth where decay has reached the nerve.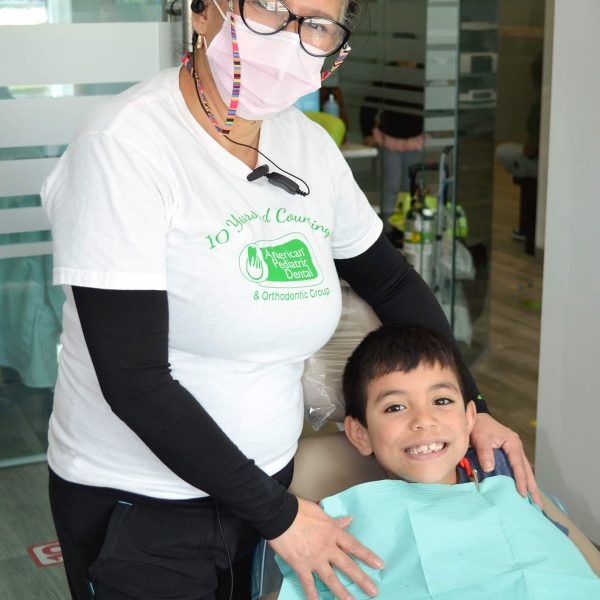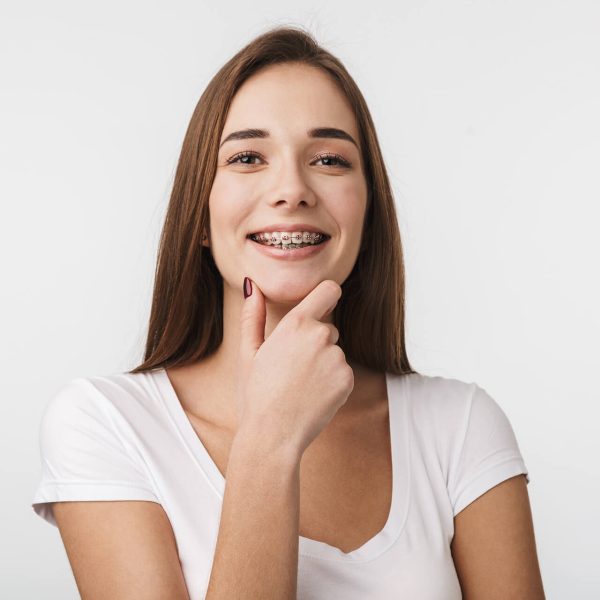 Orthodontics is an essential part of pediatric dentistry, aimed at correcting tooth and jaw alignment problems. This may involve traditional braces, clear aligners, or early interceptive orthodontics, depending on your child's age and developmental needs.

Our dentists monitor your child's growth and development to ensure timely intervention, minimizing future complications and potentially reducing the need for more extensive orthodontic treatment in the future. 
In the case of dental emergencies, our dedicated team is ready to provide urgent care. Whether it's a broken tooth, toothache, or a knocked-out tooth, immediate professional attention can make a significant difference in treatment outcomes.
We prioritize these cases to alleviate pain and prevent further damage.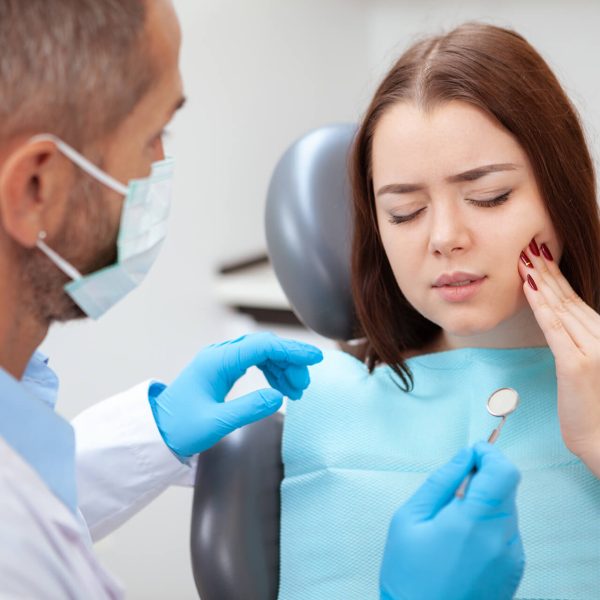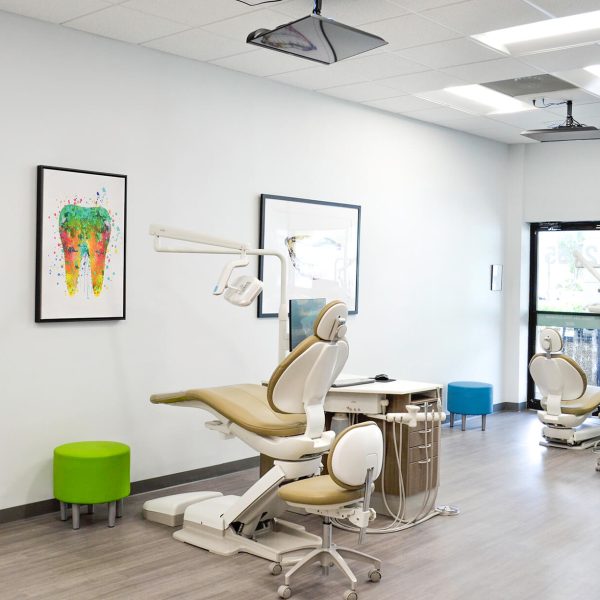 We are devoted to creating an atmosphere of comfort and ease for every patient. Our team is dedicated to building positive dental experiences for each child, thereby fostering a healthy attitude towards oral care that lasts a lifetime.

To create a welcoming environment, we have installed televisions above every dental chair and added video games in our reception area, making our office a space where every child can feel at ease.

We firmly believe in the power of parental support and thus invite parents to accompany their children during all visits. For those who need it, we also offer nitrous oxide to aid in creating a more relaxed and comfortable experience for your child during their visits. 
Our advanced technological systems, including an intraoral camera and digital radiographs, have been adopted to enhance your child's dental experience. With these, your child can remain seated comfortably in the dental chair while undergoing comprehensive x-rays and examinations. Our dentists are always prepared and happy to answer any queries you might have throughout your child's visit. During routine check-ups, our dentists will thoroughly examine your child's teeth, keeping you informed about any potential dental issues. Whether it concerns at-home oral care or future treatments, our dentists are ready to guide you through every stage of your child's dental development.
We know life is busy and fitting in dental appointments can be a challenge. If you are looking for a pediatric dentist, our team is ready to help your child build a healthy dental experience that will last a lifetime! Give us a call today to get started!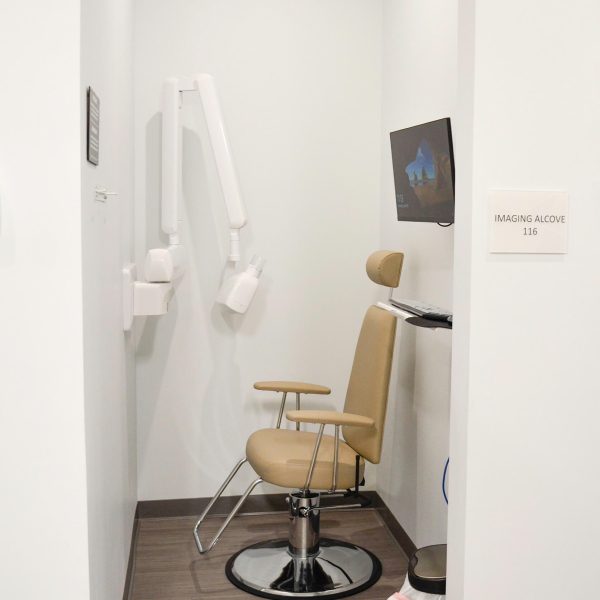 An incredibly wonderful dental clinic, its staff is highly qualified, a very professional and friendly staff, very attentive, the treatment of children being the best I have ever seen. I recommend this clinic and its doctors and technical staff 100%.
My son has had his last three appointments here and we are super happy and satisfied, the dental assistant who treated us today (Her name is Akita I think) was exceptionally patient and a good explainer. The doctor was excellent too. Even though the location is a bit far from where I live, I 100% prefer to come to this location than to the nearest location. Thanks for everything and keep it up.
Staff is always welcoming, but today they really went beyond. I am very grateful and pray God continue blessing them. I really recommend this place I have been taking my children here for almost over 8yrs. I had set appointments for my 2 children. But one needed an additional service and I had requested to be called for any cancellations due to insurance problems. They immediately without any hesitation started contacting the up coming set appointments that had not confirmed and were able to find a cancellation and my child was able to be seen for the additional service. Thank you so much for your help!
I take my daughter for her annual visit every six month and every time I go is awesome! Doctors are very friendly and understanding with kids, and also take parents in consideration to join the process and explain everything you need to know about your child's dental health. Making and rescheduling appointments is very easy. And there's almost no wait time. Front desk staff is very polite and nice. Very happy with their services.
The office is clean and inviting. From the receptionist to the Dr, everyone was friendly. Ms. Eddy did a great job with my kids. She spoke in a caring manner and explained everything she was doing. The Doctor answered all of my questions and gave great feedback. I would highly recommend this office.
6 Amazing Locations across South Florida
We accept most major insurance plans, including Medicaid, PPO, and HMO plans. Schedule an appointment today!