We accept your insurance! At American Pediatric Dental Group, we want you to be able to reach your dental goals and maintain your child's healthy smile. We offer many ways for you to pay for treatment and we accept your insurance! That's right, we accept all insurances so there is no reason not to schedule an appointment today!
We also accept cash and credit card payments including Visa, MasterCard, Discover and American Express. CareCredit is another option for setting up monthly payments for your dental treatments and breaks them down into manageable chunks. If you do not have dental insurance, our in-house discount plan can give you discounts on any treatment recommended by your dentist. Our discount plan can provide discounts for you and your entire family. We offer 3 different plans to help meet the needs of each patient. 
AETNA
AMERITAS
ANTHEM / UNICARE PPO 100/200/300
ANTHEM BCBS
ASSURANT PPO-DHA
FLORIDA COMBINED LIFE
BCBS FEDERAL PLANS
BCBS COPAYMENT PLAN
BLUE DENTAL CHOICE
CAREINGTON PPO
CENTRAL STATE/TEAMCARE
CIGNA
DELTA – Premier
DELTA DENTAL PPO
DENTEMAX
GEHA / CONNECTION DENTAL
GUARDIAN
HUMANA
METLIFE
PREMIERE DENTAL
PRINCIPAL
RELIANCE STANDARD
UNITED HEALTHCARE
UNITED CONCORDIA 
CIGNA HMO (up to age 12)
HUMANA / COMPBENEFITS
HUMANA ADVANTAGE and SOFTNET
GUARDIAN / MANAGED DENTAL GUARD
SAFEGUARD
*Some insurance plan age restrictions apply.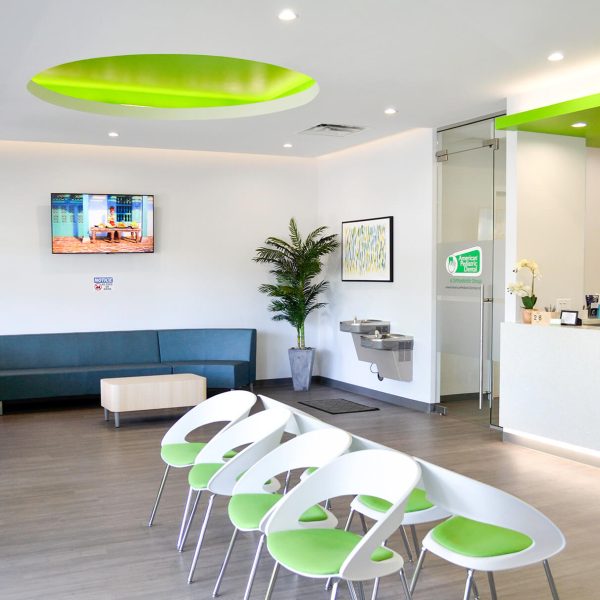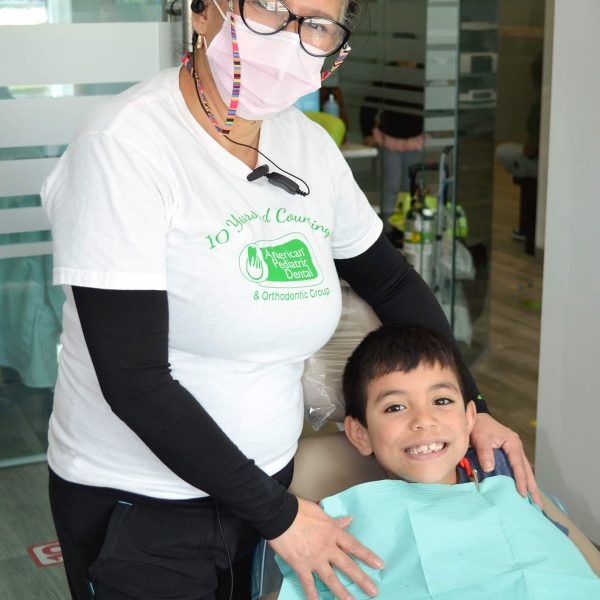 ARGUS: HEALTHY KIDS
DENTAQUEST: SMMC (Statewide Medicaid Managed Care) and Healthy Kids
FULL MEDICAID
LIBERTY DENTAL
MCNA DENTAL: SMMC (Statewide Medicaid Managed Care) and Healthy Kids
**Note as of December 1, 2018 Medicaid transitioned from Managed Medical Assistance (MMA) Program to Statewide Medicaid Managed Care for DENTAL insurance plans, excluding patients on Healthy Kids.  
If you have any questions concerning dental insurance or finances, please call our office! We will be happy to answer any questions that you have. We don't want anything to get in between your child getting a healthy smile!
An incredibly wonderful dental clinic, its staff is highly qualified, a very professional and friendly staff, very attentive, the treatment of children being the best I have ever seen. I recommend this clinic and its doctors and technical staff 100%.
My son has had his last three appointments here and we are super happy and satisfied, the dental assistant who treated us today (Her name is Akita I think) was exceptionally patient and a good explainer. The doctor was excellent too. Even though the location is a bit far from where I live, I 100% prefer to come to this location than to the nearest location. Thanks for everything and keep it up.
Staff is always welcoming, but today they really went beyond. I am very grateful and pray God continue blessing them. I really recommend this place I have been taking my children here for almost over 8yrs. I had set appointments for my 2 children. But one needed an additional service and I had requested to be called for any cancellations due to insurance problems. They immediately without any hesitation started contacting the up coming set appointments that had not confirmed and were able to find a cancellation and my child was able to be seen for the additional service. Thank you so much for your help!
I take my daughter for her annual visit every six month and every time I go is awesome! Doctors are very friendly and understanding with kids, and also take parents in consideration to join the process and explain everything you need to know about your child's dental health. Making and rescheduling appointments is very easy. And there's almost no wait time. Front desk staff is very polite and nice. Very happy with their services.
The office is clean and inviting. From the receptionist to the Dr, everyone was friendly. Ms. Eddy did a great job with my kids. She spoke in a caring manner and explained everything she was doing. The Doctor answered all of my questions and gave great feedback. I would highly recommend this office.
6 Amazing Locations across South Florida
We accept most major insurance plans, including Medicaid, PPO, and HMO plans. Schedule an appointment today!