At American Pediatric Dental Group, we delight in providing top-tier orthodontic care that revitalizes smiles and enhances the quality of life of our patients. A well-aligned smile is not merely an aesthetic triumph but also contributes significantly to improved oral hygiene, gum health, and digestion for individuals across the age spectrum – children, teens, and adults alike!
We believe that you and your family deserve nothing less than the very best, and that's precisely what we're here to deliver. Trust us to comprehend your unique requirements, implement effective treatment plans, and unveil stunning outcomes that elevate your wellbeing and physical appearance.
We are pleased to offer our orthodontic services at our Coral Springs, Lake Worth, and Plantation, Florida offices. Why wait to embark on this transformative journey? Call us today to book a complimentary consultation and experience the difference we can make; we assure you, you'll be thrilled with the decision!
Traditional metal braces, a reliable solution that has been consistently delivering remarkable results since the early 17th century, remain a favored choice. Over the decades, braces have evolved to ensure enhanced comfort and aesthetic appeal through the use of smaller brackets and wires, all the while maintaining their efficacy. Present-day braces offer an enjoyable, customizable experience, featuring colorful brackets and easier maintenance by dental professionals.
The transformation journey with braces involves the following steps:
Metal brackets are securely affixed to the front surface of each tooth.
A wire is fastened along the teeth, anchored in place by the brackets.
Regular appointments are scheduled for periodic wire adjustments, facilitating gradual teeth and jaw realignment.
In some cases, rubber bands are attached to the brackets to improve bite alignment.
Upon completion of the treatment, brackets and wires are removed to reveal a beautifully straightened smile. 
Like their traditional counterparts, ceramic braces utilize brackets and wires to rectify teeth alignment. However, the distinctive attribute of ceramic braces is their porcelain-made brackets!
Porcelain, owing to its ability to seamlessly blend with natural teeth, is often chosen for cosmetic dental procedures. Its uncanny ability to mimic the color and luster of natural teeth means that, when used in brackets, it blends almost imperceptibly with the tooth surface, not attracting attention like the shiny silver of traditional braces. If you're seeking an orthodontic treatment that's more discreet than traditional braces, reach out to us for more information on this fantastic option!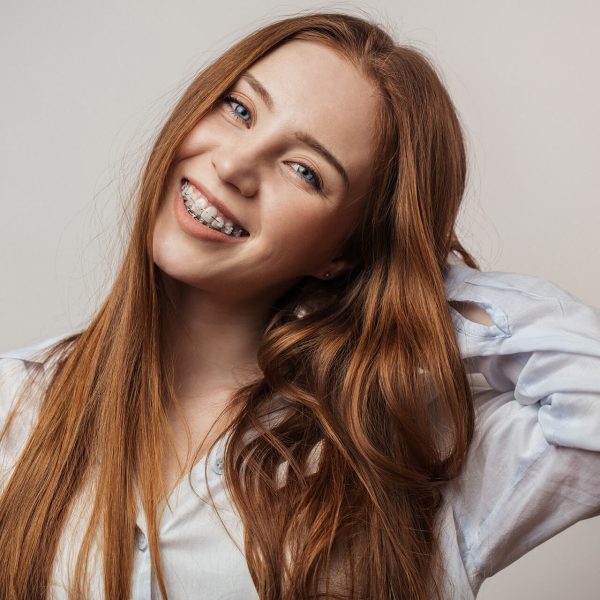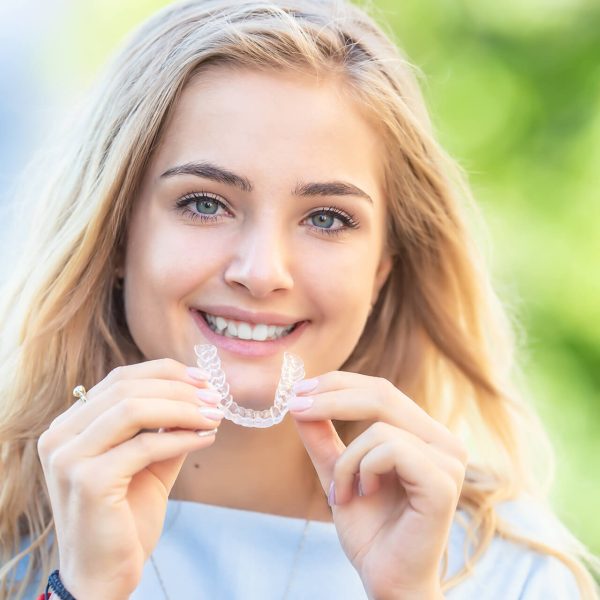 Invisalign® Clear Aligners
We're proud to offer Invisalign clear aligners as an alternative solution to meet our patients' diverse dental needs. The Invisalign system forgoes the use of brackets and wires; instead, patients receive a series of tailor-made, clear trays designed to fit their teeth snugly. Each successive aligner subtly differs from the previous one, progressively shifting teeth into correct alignment. Benefits of Invisalign include:
Removable aligners
Near-invisibility of the aligners
Comfortable, smooth design
Capacity for impressive results
Typically, we recommend Invisalign for our older patients. Teenagers and adults are ideally suited to this treatment approach since their teeth and jaws are fully developed, making the results more sustainable.  
Orthodontics for All Ages
We're equipped to serve a diverse demographic, creating beautiful, healthy smiles for everyone in our community. Each day, we're driven to assist more people in achieving their smile aspirations, unlocking the potential for enhanced health and wellbeing through comprehensive dental care.
Our dedicated team at American Pediatric Dental Group can't wait to welcome you and your family to our office! Ready to take the first step? Simply give us a call today! We're excited to acquaint you with the captivating realm of orthodontics and arrange a complimentary consultation for you.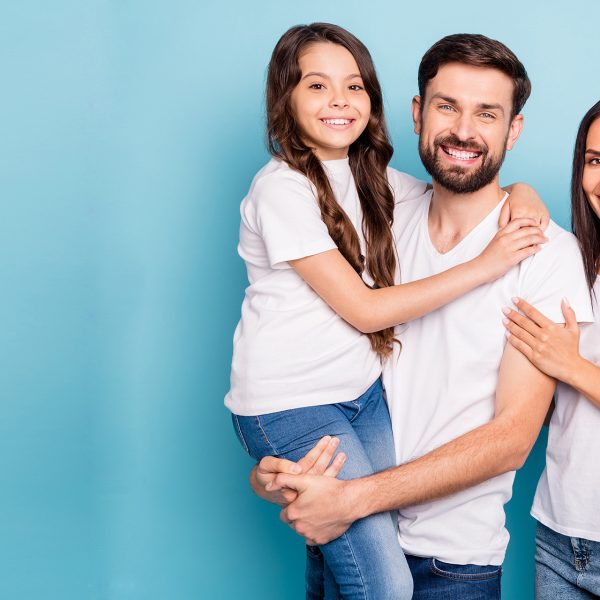 An incredibly wonderful dental clinic, its staff is highly qualified, a very professional and friendly staff, very attentive, the treatment of children being the best I have ever seen. I recommend this clinic and its doctors and technical staff 100%.
My son has had his last three appointments here and we are super happy and satisfied, the dental assistant who treated us today (Her name is Akita I think) was exceptionally patient and a good explainer. The doctor was excellent too. Even though the location is a bit far from where I live, I 100% prefer to come to this location than to the nearest location. Thanks for everything and keep it up.
Staff is always welcoming, but today they really went beyond. I am very grateful and pray God continue blessing them. I really recommend this place I have been taking my children here for almost over 8yrs. I had set appointments for my 2 children. But one needed an additional service and I had requested to be called for any cancellations due to insurance problems. They immediately without any hesitation started contacting the up coming set appointments that had not confirmed and were able to find a cancellation and my child was able to be seen for the additional service. Thank you so much for your help!
I take my daughter for her annual visit every six month and every time I go is awesome! Doctors are very friendly and understanding with kids, and also take parents in consideration to join the process and explain everything you need to know about your child's dental health. Making and rescheduling appointments is very easy. And there's almost no wait time. Front desk staff is very polite and nice. Very happy with their services.
The office is clean and inviting. From the receptionist to the Dr, everyone was friendly. Ms. Eddy did a great job with my kids. She spoke in a caring manner and explained everything she was doing. The Doctor answered all of my questions and gave great feedback. I would highly recommend this office.
6 Amazing Locations across South Florida
We accept most major insurance plans, including Medicaid, PPO, and HMO plans. Schedule an appointment today!